"Everything that I cared about was being taken away from me." 
April 28, 2016
6 Comments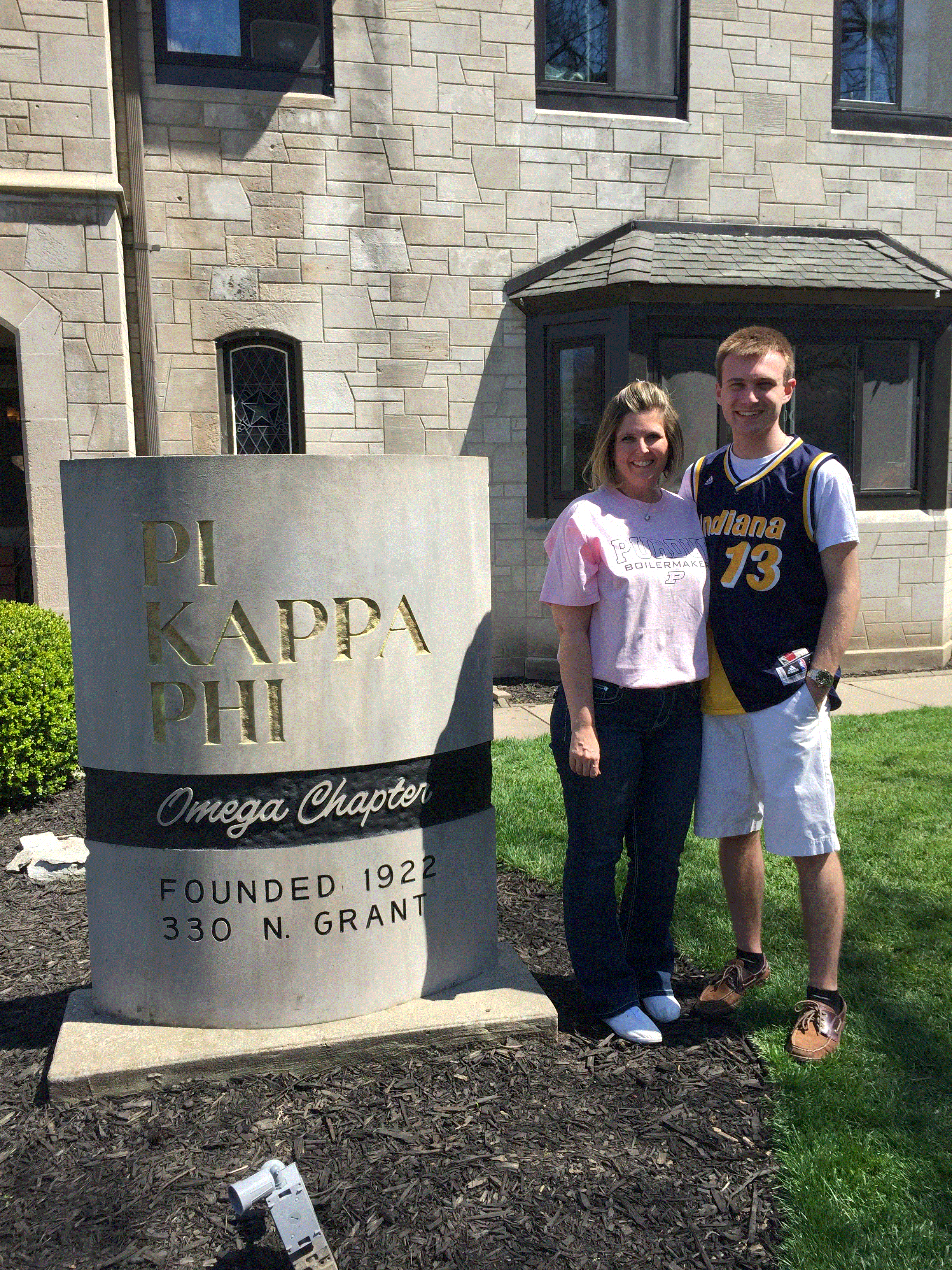 Many of you have followed the journey of our son.  In particular, this past year his being hospitalized nine times.  What most haven't heard is the story behind the scenes that has been going on within his heart.   I'm a bit biased, however, it's an incredible testimony of how God uses struggles in one's life.
Chris is headed on a special journey with a great opportunity this summer with Campus Outreach.  I wanted to share his support letter below as an encouragement to our readers.  As I told him, "Wow! While we've stood by you in the journey, it's really humbling to see it told in your words."  We pray it will impact you as well.
As you see, Chris is raising support for this trip.  While not a primary focus for this post, if God is moving you to contribute, we welcome your support.  At a minimum, please don't hesitate to comment below or send Chris a note of encouragement.
God bless and here it is!
Chris Arnold
6065 Schooler Dr. Apt. 203
Whitestown, IN, 46075
4/26/2016
Fellow Brothers and Sisters in Christ,
For those who may not be fully acquainted with me, my name is Chris Arnold, son of Lisa and Chris Sr. I am an outgoing freshman up at Purdue University and I am studying Industrial Engineering with an anticipated minor in Management. This summer I have the incredible opportunity of attending the Orlando Project. The Orlando Project is a mission that is run through Campus Outreach here at Purdue. The Orlando Project begins May 29th, 2016 and ends on August 3rd. The overall goals of the project are to educate growing disciples on how to spread the gospel message, to teach on how to balance faith and work in your everyday life, and to form a Christ-like community for which students can continue to grow in once they are back in campus, and even after they graduate. During the project we will be required to work a minimum of 32 hours a week (40 hours is the normal amount). Many students choose to work at Universal Studios, which is what I intend to do. When we are not working, there are various activities going on throughout the week. I will attach a schedule to give you a general understanding of what a typical week will look like for me this summer. As I am sure you can imagine, this opportunity unfortunately does not come without a financial burden. But before I ask for your assistance in carrying the burden, I would like to share with you how I came to Christ and how God has been working in my life since I've gotten to college.
My journey began when I was a freshman at Zionsville Community High School. Around the same time Christ began to manifest himself in my life, a connective tissue disorder called Ehlers-Danlos Syndrome did as well. In my younger years, I was very involved in playing sports. I played football, basketball, and ran track until my shoulders were finally torn to shreds. As a result, I had a shoulder surgery in each consecutive year from 7-9 grade. The doctors recommended I no longer play contact sports. Sports were my life…so I became pretty depressed and didn't really know where to go for help. No doctor could heal my shoulders; I felt helpless. Coming off of my 3rd shoulder surgery my freshman year, I felt as if my entire world was crumbling. My dream of playing sports in college were shattered; I had just broken up with my girlfriend of 3 years; my family had just sold our beloved lake house. Everything that I cared about was being taken away from me. So one night when I felt I had nowhere else to turn, I bowed my head and prayed: "God if you're out there, give me a sign." Pretty much instantaneously, I heard the words "Joshua 1:9." I had never experienced hearing God's voice before, so I merely dismissed it as a coincidence. But then about a minute later I heard it again. So, I took out my bible and read the following:
"Have I not commanded you? Be strong and courageous. Do not be afraid; do not be discouraged, for the Lord your God will be with you wherever you go."
Joshua 1:9 NIV
I just sat there in shock as tears began to form in my eyes. I have never doubted the existence of my eternal father ever since.
Throughout high school I continued to grow in my faith and in my knowledge of what a relationship looks like. However, I feel it wasn't until this past year that I started to exclusively make faith my own. This past year has been the most excruciating (physically and emotionally), exhausting, strenuous…and all around greatest year of my life. I remember the week before I left for college I asked God to give me wisdom. My thinking was that the wisdom he would provide me with would somehow give me an edge in my engineering courses. Boy was I wrong!!! During the first 5 months of my college tenure, I managed to make NINE visits to the hospital: twice for a dislocated shoulder (one by stretching in English class), I had three kidney stones, once for testicular torsion, twice for a reoccurring mass in my tonsil, and once more to get those tonsils removed. I can promise you that experience was more painful than it sounds.
A week after my third kidney stone, I went on the spring Campus Outreach retreat. I remember the first night all of my friends were down in the gym playing basketball. Bummed out I could not join them, I went up to my room and sat in silence for a while before I prayed, "God, I understand that you have a plan for my life and everything happens for a reason. I understand that we as humans learn through suffering; but my goodness! Don't you think nine trips to the hospital in less than five months is enough?" After that I was lead to the book of Matthew, chapter 10 in particular. That night I read probably 10 chapters all about God's miracles and how we should never doubt his plan. It was exactly what I needed to hear. The next day, there was a presentation about the Orlando Project. All I knew about the project is that it was 10 weeks long and probably wasn't for me…or so I thought. During the presentation I felt a strong urge to pay attention and I'm glad I did. I can't remember the clincher verbatim, but it went something along the lines of, "For many of you, you only have a couple of free summers left. Some of you will be graduating soon and others will be accepting internships over the next few summers. So do something meaningful with your summer. Go to the Orlando Project for the experience of a lifetime." That really hit home with me because many engineers decide to get internships starting the summer between sophomore and junior year. So this could be it for me; my final shot at a "meaningful" summer before I graduate. I went home and prayed, "God, what do you think about me going on this trip? Is this something that you want me…" I was cut off by the words "Proverbs ten five" before I could even finish my sentence:
"He who gathers crops in summer is a prudent son,
but he who sleeps during harvest is a disgraceful son."
                                                                                                                                     Proverbs 10:5 NIV
I have absolutely no idea what God has in store for me this summer. But knowing God, I am sure it will be something life-altering and incredible. I could talk for hours about how God has worked in my life and about why I want to go on this trip but the all-encompassing reason is this: it absolutely breaks my heart that not everyone has a personal relationship with Christ; it's gut-wrenching to me that someone could be ignorant to the existence of their eternal father; I grieve greatly for those who refuse to believe in the existence of the God of our universe; and I mourn those who have left the church beaten and bruised by the words and actions of their fellow "Christians."
So, it is with great humility that I ask you to aid me in carrying the financial burden that this life-changing experience comes with. The project costs $1800 and this is my target amount. Checks should be made out to Campus Outreach and they are tax deductible. Cash donations should go directly to me and in addition to paying for the project, will be used to help pay for transportation down and back, food during the project, and other miscellaneous expenses. I have provided addresses below to send your checks to. However, I would prefer to meet in person or chat over the phone if possible. I greatly welcome any conversation regarding my faith and the project in person and/or over the phone. I will be back in Zionsville Saturday May, 7th and will have nothing to do but sit and chat with you until I leave for the project later in the month. I hope I have provided you with a testimony you can share with others and can relate to.
God Bless,
Chris Arnold
317-966-4435
carnold627@gmail.com
The Project's Website: http://op2016.coindy.org/
Cash Donations – Directly to me or to home address (top right-hand corner of letter)
Checks to Campus Outreach – PO Box 30585 Indianapolis, IN, 46230
Note:  At the time of posting, Chris' online support profile is not up on the OP2016 site.  If you prefer giving online and would like to bypass the tax deductible giving, you're welcome to contribute via the following Paypal link.  This is our business account and we'll be sure to direct the funds to Chris' account.  https://www.paypal.me/chrisarnoldorg
6 responses to ""Everything that I cared about was being taken away from me." "